The 2016 ISEF competition was held in Phoenix AZ, from May 8 to May 13. While the NHSEE fair identified many spectacular projects, the three top winners of the fair went to Phoenix to show off their projects, hobnob with their fellow wizards and to represent the state of NH.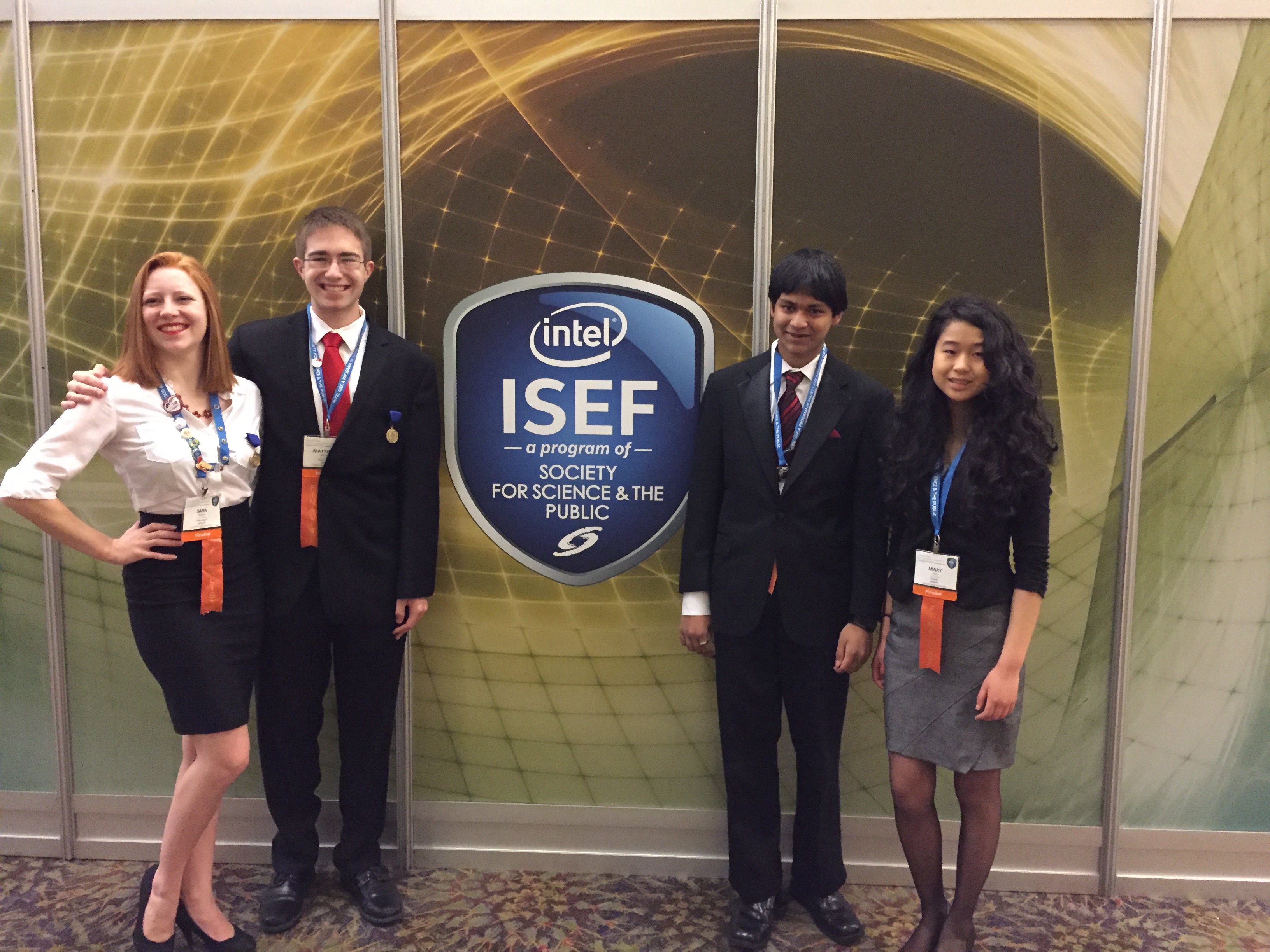 Four NH students make a great showing at ISEF 2016 – (L to R) Sara Mason, Matt Spettel, Shaan Bhandarkar, Mary Zhu
Killer projects from NH students
The students and sponsors (adults) had a fantastic time at Intel ISEF. No infractions and 2 second place winners!!!!
Mary Zhu from Nashua South placed second in Behavioral and Social Science. Sara Mason and Matt Spettel from Merrimack High School placed second in Embedded Systems. Shaan Bhandarkar from Phillips Exeter Academy did not place, but he was selected for his question to address the session of Excellence in Science & Technology Panel (with Nobel Laureates and other scientific prize winners). His question was about the trend towards collaborative research versus the older, more individualized practice of the past.
The group of students and adults got along very well. Mr. Sean Muller from Merrimack HS (and Matt & Sara's sponsor) was an awesome addition to the group! He added both humor and rigor to our week – he was excellent at preparing the students in their presentations, and kept everyone in constant giggles……
Placing in two categories is impressive for our 2nd time at ISEF, but we'll do even better in 2017 – with *your* help. Students, make sure to enter your school's fair and really bring it. Teachers, parents, lovers of science reading this page – support the kids and please consider supporting the NHSEE so that we can send more amazing kids to ISEF next year!